Strengthening Brands Since 1959

A global leader in re-closable packaging technology, Minigrip has provided packaging solutions since the 1950's. Our Color Line Trademark stands for the best product quality and customer service in the consumer products industry.
Minigrip Consumer Brand Products is located in Seguin (San Antonio), Texas with two manufacturing plants and company headquarters that has operated for twenty years. Minigrip originated in Orangeburg, NY where it manufactured the first re-closable zipper bag in 1959.
In 2012 Minigrip was acquired by Inteplast Group, the largest manufacturer of integrated plastics in North America with Head Quarters in Livingston, NJ and facilities throughout North America. This has strengthened our capabilities allowing us to better service our customers by offering a wider variety of solutions.
Over the years, the growth of Minigrip has reflected the growth of Private Label brand penetration in plastic bags. You will find our products in leading supermarkets and mass merchandisers throughout the United States. In 2006, Minigrip completed the purchase of Minigrip-Thailand, located just outside Bangkok. This purchase has allowed Minigrip to meet global marketplace opportunities. In the years ahead, Minigrip will continue to expand our presence as a global manufacturer and marketer of plastic bags for food and home storage.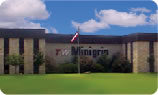 Minigrip, Texas
Strategically located in South Central Texas, Minigrip opened its Seguin, Texas manufacturing facility in 1988.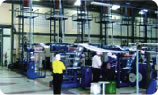 Minigrip, Thailand
Minigrip, Thailand is located in Bangkok, Thailand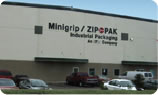 Minigrip, Texas - 2
Minigrip opened its second manufacturing plant in Seguin, Texas in 2004 to accommodate current and future growth.